2ThumbZ is the leading mobile publisher for the collegiate marketplace with a reward-winning portfolio of officially licensed collegiate sports mobile apps and personalization content.
2Thumbz has been a trusted collegiate publisher since 2003.
Ringtones, Live Wallpapers, and Graphics – 2Thumbz's portfolio includes 5000+ ringtones, full tracks, RBTs, live wallpapers, themes, animations, text stickers, and photo stamps.
Applications – 2Thumbz's publishes 500+ officially licensed college applications and custom built apps for select universities. We publish on Google Play, iTunes and Samsung.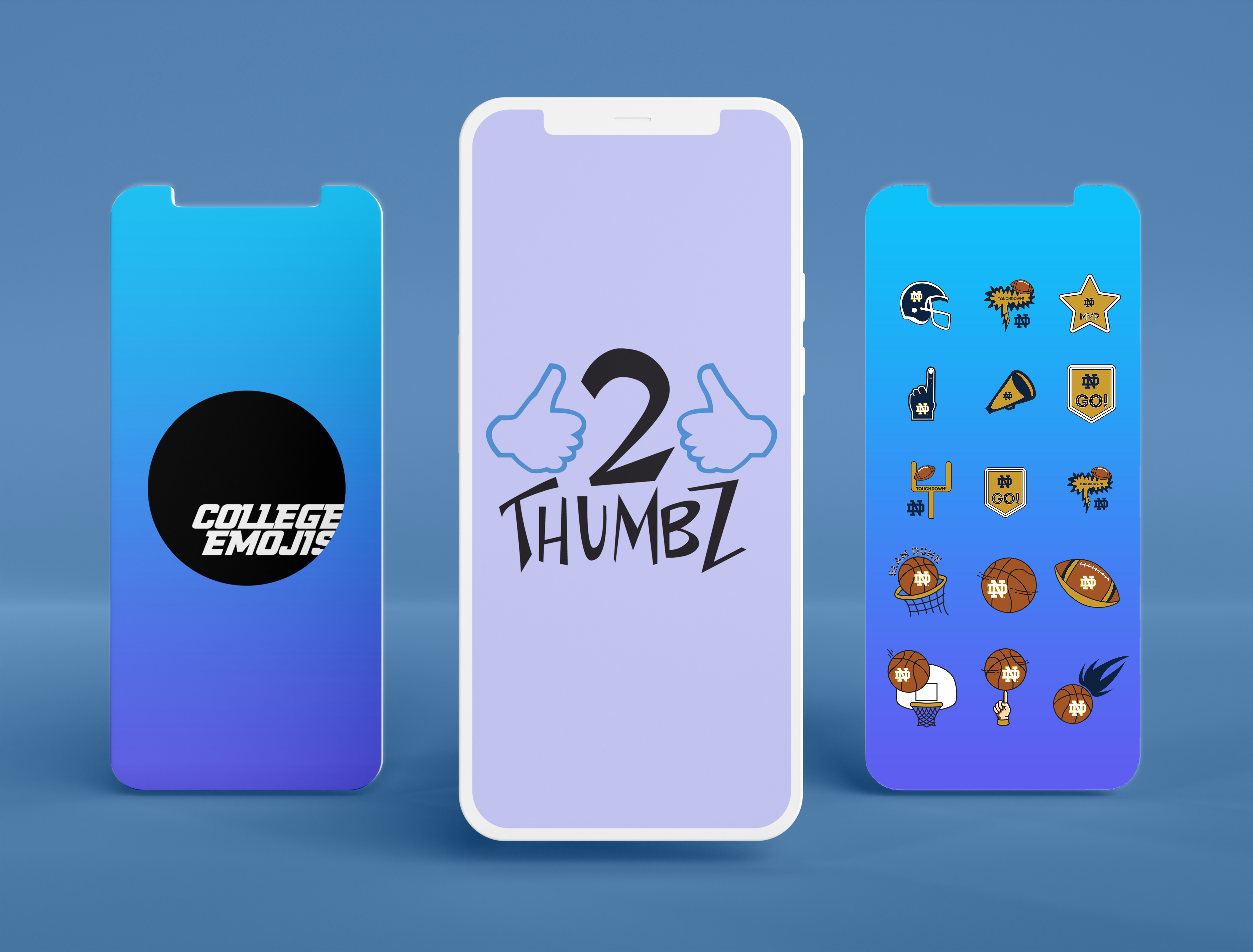 What is the College Emoji Platform?
Our platform allows Universities and Colleges to publish a set of animated and/or static stickers through a standardized mobile keyboard application – College Emojis – that works with numerous messaging applications such as Twitter, WhatsApp, Messenger, iMessage and more.
How do our students, fans and alumni access our content?
You student community simply needs to download the College Emojis application and select your school tab. This will install the College Emojis Keyboard on your phone with
the set of stickers you selected.
How can I work with 2ThumbZ?
2ThumbZ can include your university or college in our College Emojis application or we can build a customized emojis keyboard application that you can launch yourself.
What's included in the Free Offer?
2ThumbZ will include a standard set of animated and static emojis/stickers in our College Emojis application for your university at no charge provided you agree to market the application to your university community.
How does the customized stickers process work?
2ThumbZ provides a bespoke process for building customized animated and static stickers for your school. We will work with you to understand the designs you are looking for and our team of animators will build the animations to your spec.
Can I introduce new sticker content throughout the year?
Yes. If your school is looking to continuously engage students throughout the year with new and exciting sticker content, our platform will allow you to update your school tab with new and exciting stickers.
Fill out the form on the right and we will get back to you immediately